You've heard of Rosa Parks—but do you actually know the full story? This week, we dig into the brutal history of segregation in the United States, the difficult work of activism, and the way black civil rights leaders' stories are taught as part of a whitewashed narrative that minimizes their agency and fails to engage with their actual political views.
CONTENT NOTE: A lot of the advocacy work that Rosa Parks and other activists we discuss in this episode took on involves attempting to get justice for acts of extreme violence, including sexual violence, against black Americans. We don't go into any graphic details but even a dry recounting of the facts may be disturbing.
Featured image: Rosa Parks being fingerprinted following her arrest on February 22, 1956. This famous photograph is not the day of her initial arrest for refusing to give up her seat; that was December 1, 1955, and the occasion was not photographed. Parks was one of over a hundred African Americans arrested for "conspiracy" because they arranged a massive bus boycott. (Image source)
Places to Donate
Feel like donating to a good cause after listening to this episode? Here are some charities we recommend:
Images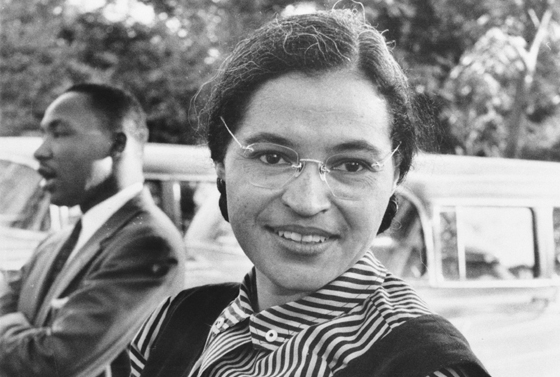 Rosa Parks with Dr. Martin Luther King Jr. in 1955. (Image source)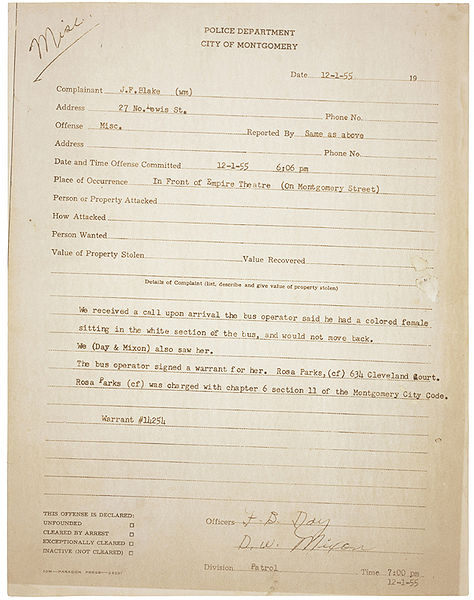 The police report following Rosa Parks' first arrest. The disorderly conduct charge seems to have been added later. (Image source)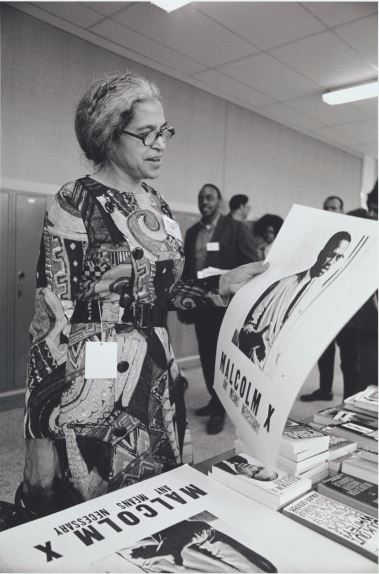 Mrs. Rosa Parks at the Black Political Convention in Gary, Indiana in 1972. Phograph taken by LeRoy Henderson. Although the museum that houses this photograph describes it as an "unexpected juxtaposition," Rosa called Malcolm X her hero–the two met several times and were more closely aligned politically than most Americans are taught in school. (Image source)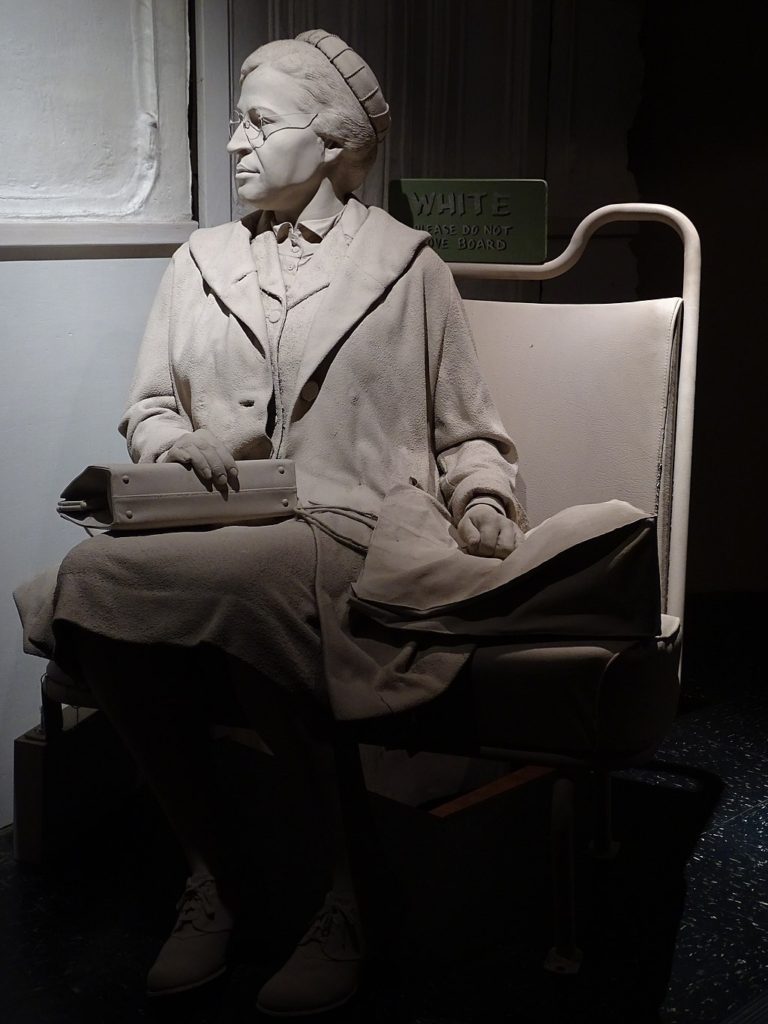 A diorama of Rosa Parks in her bus seat at the National Civil Rights Museum. (Image source)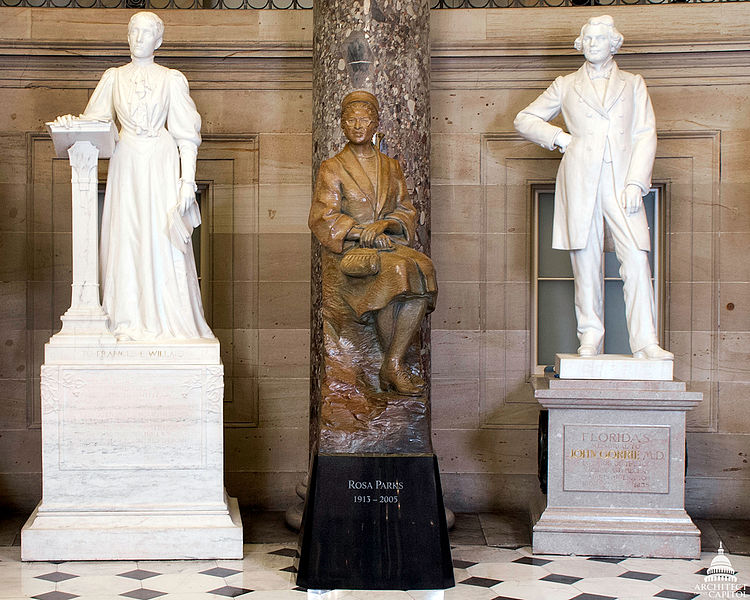 The statue of Rosa Parks in National Statuary Hall in the United States Capitol. Sculptor Eugene Daub and co-designer Rob Firmin chose to draw a contrast with the statues around her by having her seated rather than standing, sculpted in bronze on top of black granite instead of white marble. (Image source)
Sources and other references
Rosa Parks and the civil rights movement
Other things mentioned in the episode
Cracking the AP U.S. History Exam, 2011 – An interesting look at the way the AP US system encourages teachers to present Malcom X as a radical responsible for breaking up the civil rights movement, as opposed to "good" civil rights leaders like Rosa Parks.
I forgot to fill in a few details during the section about Nashville's public transit system–the city's streetcar system was indeed extremely racist, and was deliberately dismantled during the Jim Crow era to privilege rich (and mostly white) commuters with cars. Racism wasn't the sole factor at play in the choice to replace the streetcar with a patchy bus network, but the end result was a system that still reflects a massive disparity between majority black and majority white neighborhoods.
An example of a voting literacy test with questions designed to be impossible to answer correctly.