We're closing out Pride month with a look at a country where Pride demonstrations are banned. How did Russia go from relative tolerance to extreme repression? Why did so much Soviet propaganda feature men kissing? And how did a law about kids' media turn into a human rights violation?
Note: While this episode is not particularly sexually graphic, I've marked it as explicit just in case because it contains discussion of the legality of performing and depicting sex acts.
Featured image: A 2014 march in Saint Petersburg. This group was part of an anti-war protest opposing Russia's annexation of Ukrainian territory in Crimea and the Donbas. (Image source)
Special thanks to KTP, just peace, Nevi, and kapyushonchan for helping me with finding reliable sources and translating news articles and legal terms. (My pronunciation flubs are 100% on me. I think I might also have referred to the book "Summer in a Pioneer Tie" as "Love in a Pioneer Tie" by accident.)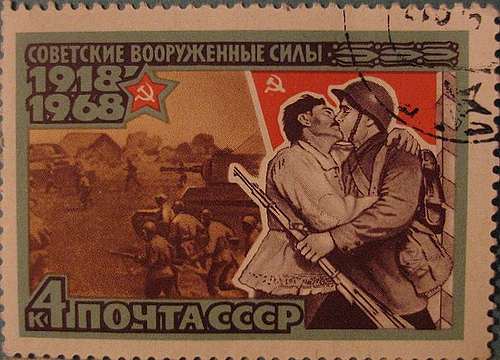 A stamp from the Soviet Union commemorating the 50th anniversary of the founding of the USSR. The Belarusian peasant on the left is demonstrating friendship by kissing the Russian soldier on the right. People fined under the gay propaganda law have submitted similar images in court as proof of the fact that kisses between men are a long-standing Russian tradition, but this has not been a successful defense. (Image source)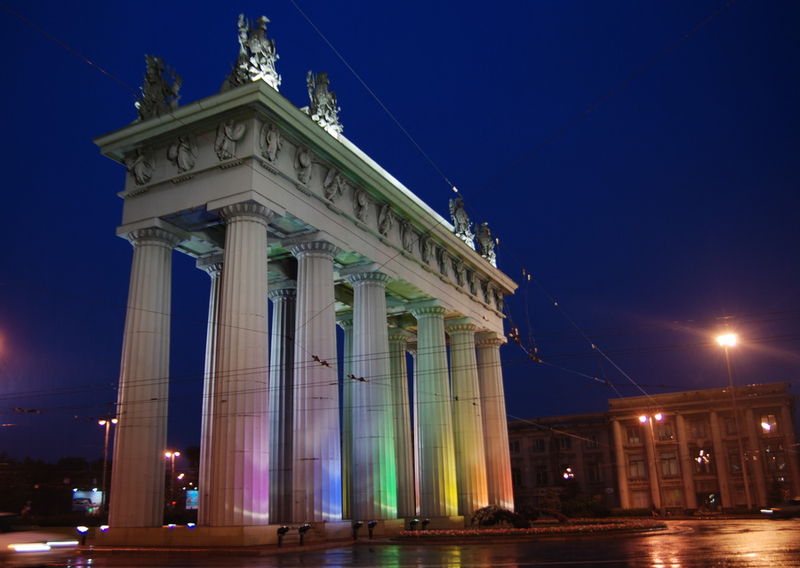 The Moscow Triumphal Gate lit up in rainbow colors in 2010, during a brief period of tolerance of Pride celebrations in the city. (Image source)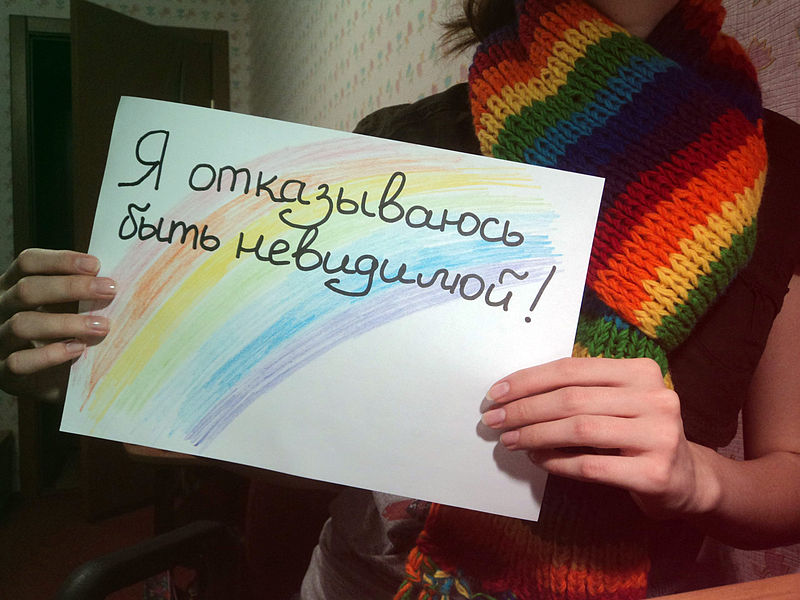 A photograph from the Children-404 online organization supporting teenagers on VK, a Russian social networking site. The group is named after Error 404 – Page not found error, calling attention to the fact that many Russian people believe gay and transgender children do not exist. (Image source)
Russian police detaining gay activists during a 2018 protest in Saint Petersburg.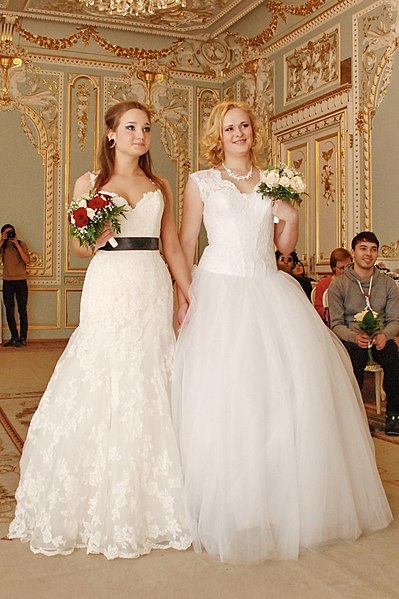 An image from Russia's second ever legally allowed gay wedding. Thanks to a strange loophole in the law, trans woman Irina Shumilova was legally a man when the ceremony took place, and thus was allowed to marry her wife. The first ever gay couple to legally marry in Russia used the same loophole. (Image source)
A gay Russian man describes the process of attempting to seek asylum in the US. Although he paid taxes and had a social security number, he was detained by ICE for over a month.
Меня только что оштрафовали на 50 тысяч рублей за эти фото pic.twitter.com/gHcsomNM9M

— тортик панчо (@panchocake) March 30, 2021
The photos of couples kissing posted by Anastasia Panchenko discussed in the episode. The tweet reads "I just got fined 50 thousand rubles for these photos"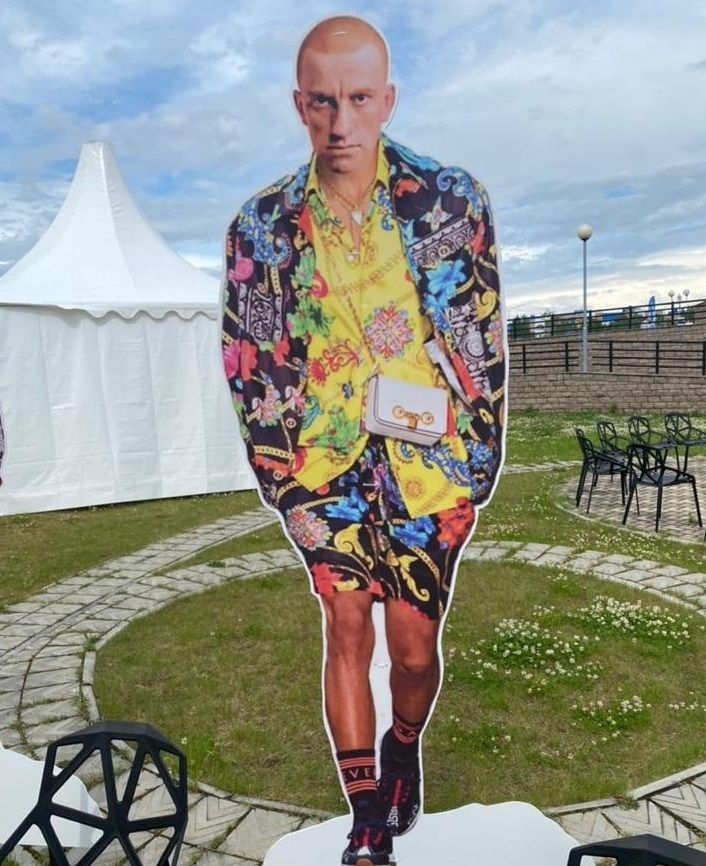 The subject of a recent complaint about gay propaganda: a cardboard cutout of Russian author Vladimir Mayakovsky photoshopped in modern fashion. This was part of a display at a youth festival in Nizhnevartovsk encouraging kids to real classic Russian literature; apparently the handbag was too suggestive for the complainant. This particular complaint was dismissed, but there have been many similar complaints (another example: a "male" teddy bear wearing a sequined shirt). (Image source)
Writers at a Russian comics publisher discuss some of the difficulties of staying within the bounds of the law; note the mention of publishing 18+ content and the discussion of company finances/threats of fines. "Serovolk" is the fan name for a very popular ship between two men; the interviewer is asking if their relationship is canonically romantic.
Sources
Russian history and life
The Gay Propaganda Law and related laws
Current events