While Japanese officials were investigating a case of illegal baseball betting, they uncovered a shocking secret about the integrity of one of the country's most famous sports. Who actually runs the world of sumo, and why would some of the most elite athletes in the world feel so much pressure to fix their matches?
Featured image: A sumo wrestler picking up his opponent to force him out of the ring. Note, this image is from 2017, and is not from one of the possibly fixed matches discussed in this episode. (Image source)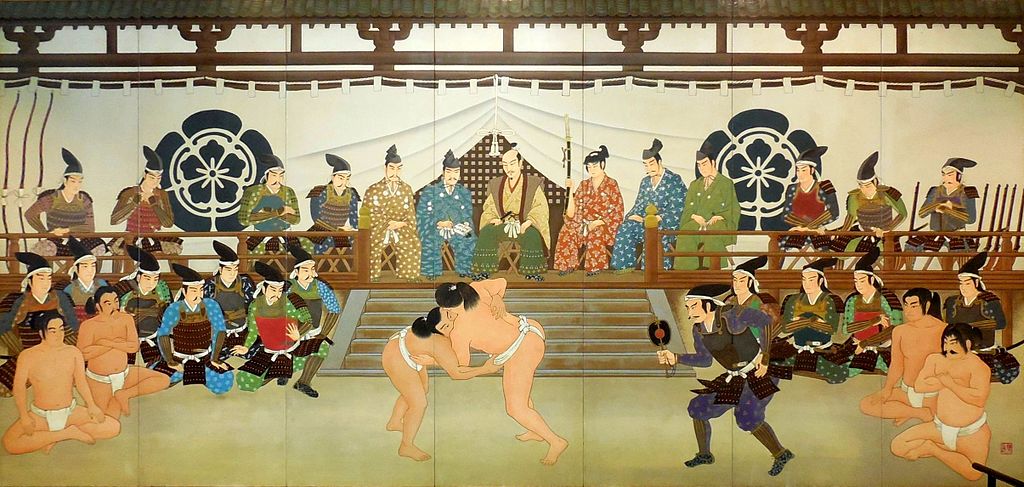 A painting showing a display of sumo wrestling at the court of Oda Nobunaga. (Image source)

A depiction of sumo at a shrine in the 1870s. (Image source)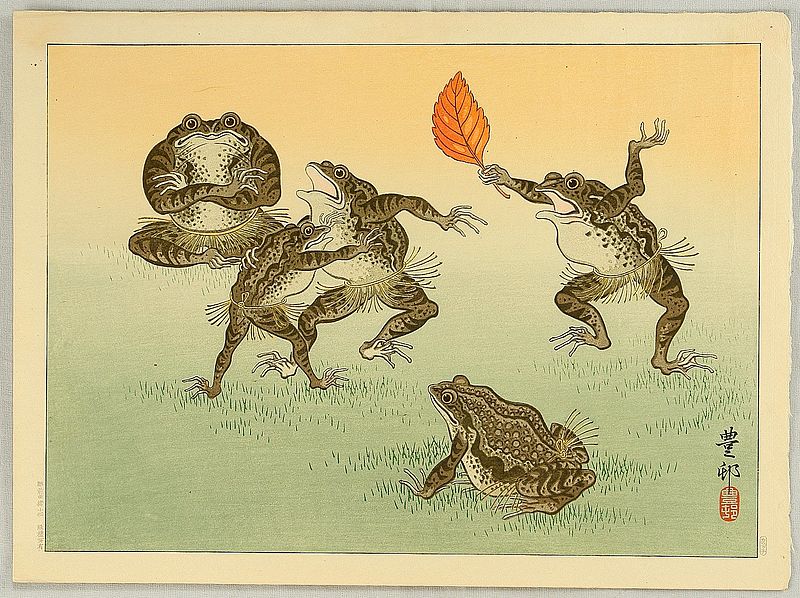 A woodblock print of sumo-wrestling toads from the 1930s. While sumo is a sport with some religious ties, it was also a popular spectator sport, and artists throughout history have made playful drawings of real and mystical animals wrestling. I found some more great images of rain dragons, monkeys, and hares sumo wrestling too! (Image source)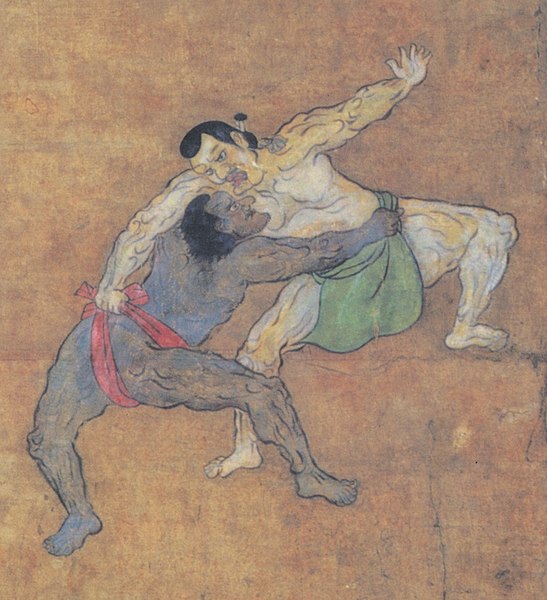 A Black sumo wrestler painted in the early 1600s. This may be Yasuke, an African man who became one of Oda Nobunaga's retainers. While foreigners have been involved in sumo for a long time, it can be difficult to reach the highest rank in the sport since there is no clear standard for promotion. (Image source)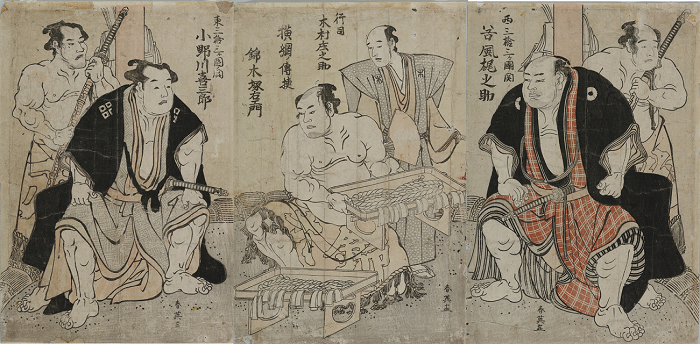 A yokozuna promotion in the late 1700s. The belt presented to the wrestlers is called a tsuna. (Image source)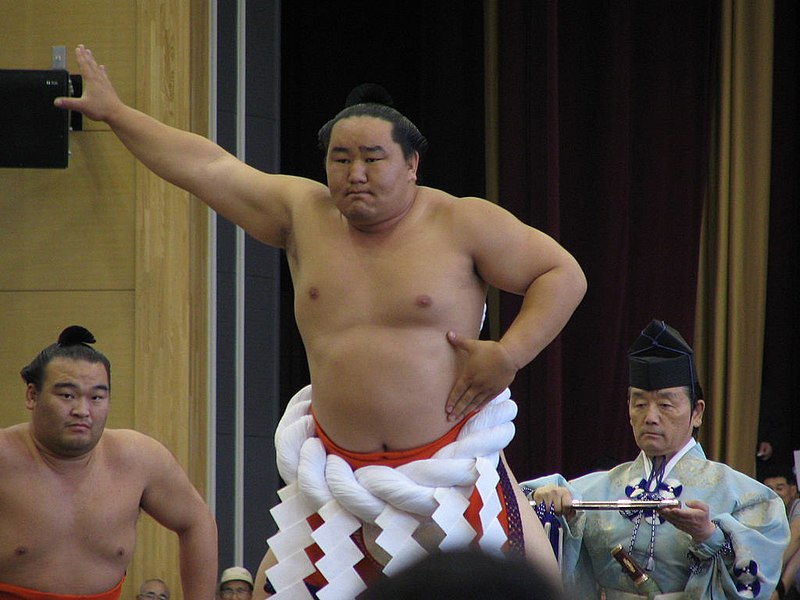 Asashoryu, the first Mongolian to reach the rank of yokozuna, in his belt. (Image source)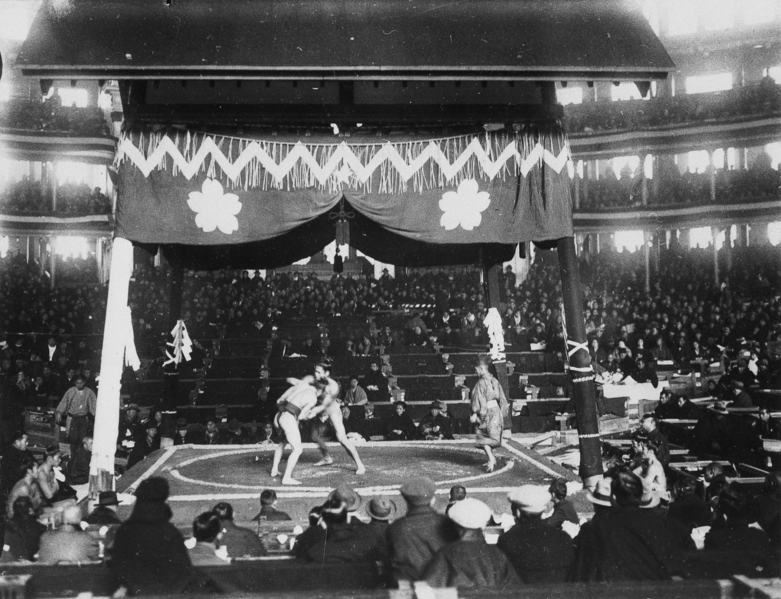 The Ryogoku Kokugikan Sumo Hall Interior, pictured around 1910. This building was severely damaged during the war. (Image source)
A sumo tournament from this year, with some slowed down footage so you can see more of what's going on.
Sources