When Washington State went dry, one baby-faced cop decided to start moonlighting as a bootlegger. His alcohol empire involved crooked mayors, bootlegging conventions, airplane engines strapped to boats, and a conspiracy theory about secret messages for rum-runners hidden inside children's bedtime stories.
Featured image: Roy Olmstead with his wife Elise in 1925. (Image source)
Where to find our special guest
S.A. Chant generously stepped up to guest while Isaac's out sick this week. I highly recommend checking out their work!
Pictures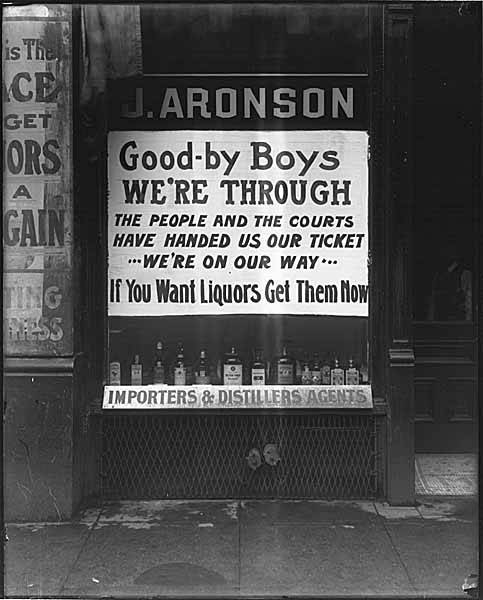 A farewell sign from a Seattle liquor store at the beginning of the state's prohibition. (Image source)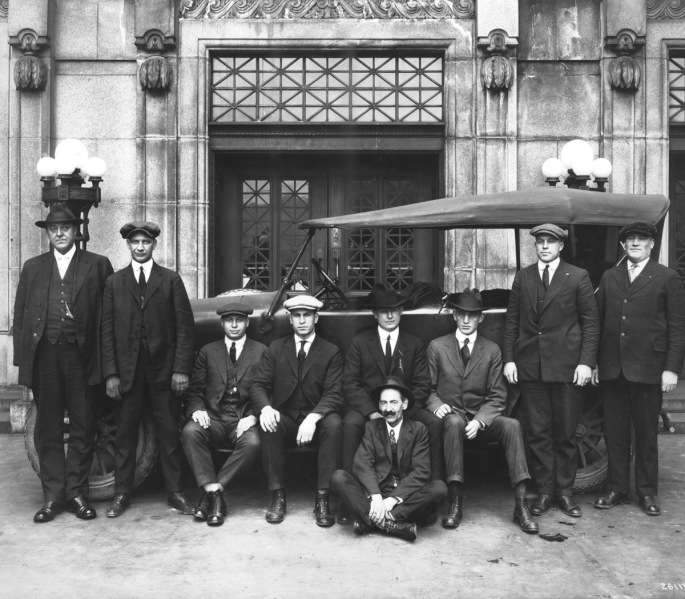 Seattle's dry squad, photographed in 1921. (Image source)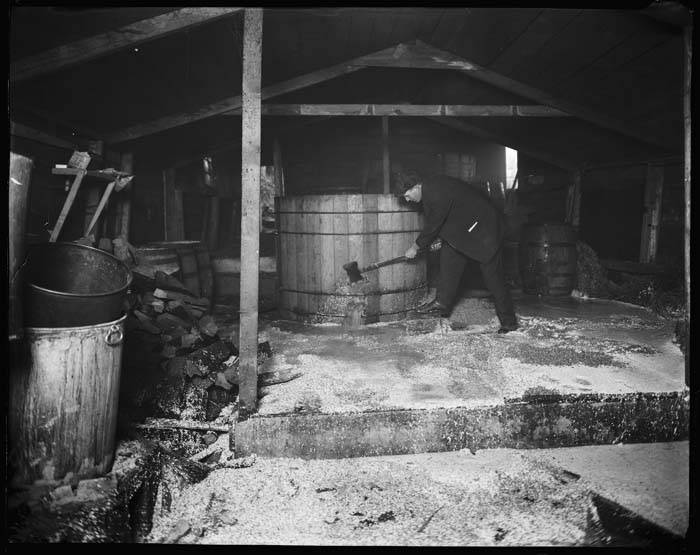 The Dry Squad at work in 1918, destroying an illegal distillery with axes. (Image source)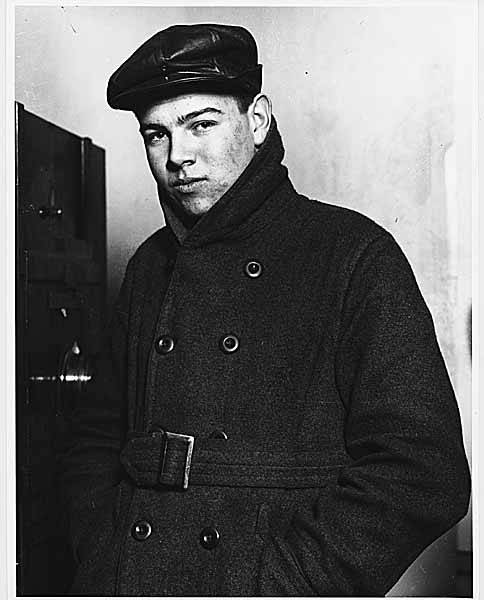 Al Hubbard, who helped Roy start his radio station before turning double agent. Strangely enough, Hubbard would go on to have a pretty wild life story post-Prohibition and is remembered now as the "Johnny Appleseed of LSD." (Image source)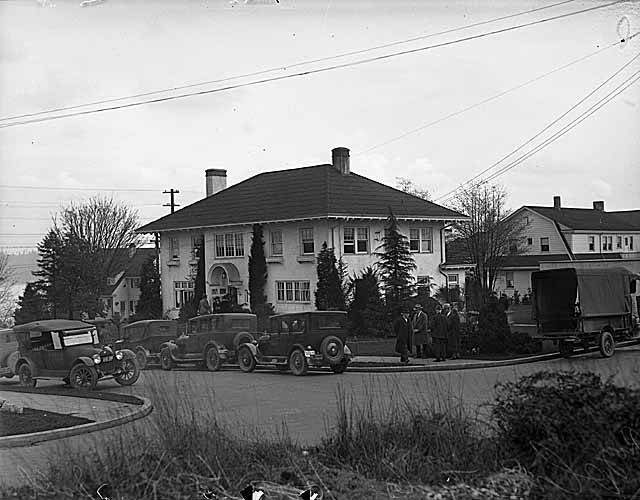 Roy Olmstead's home in the Mount Baker neighborhood of Seattle. (Image source)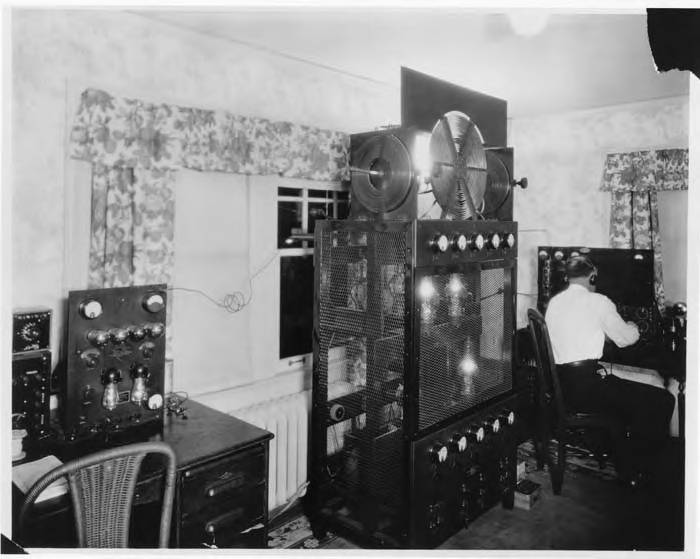 An operator, possibly Roy himself, at work on the KFQX radio station in the Olmstead home. (Image source)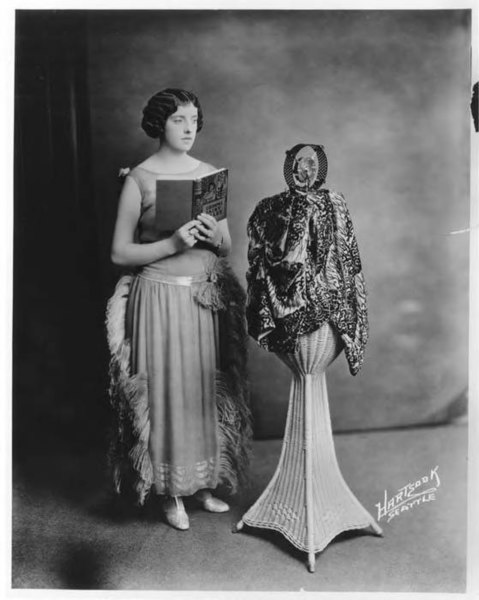 Elise Olmstead reads a story book into a microphone. (Image source)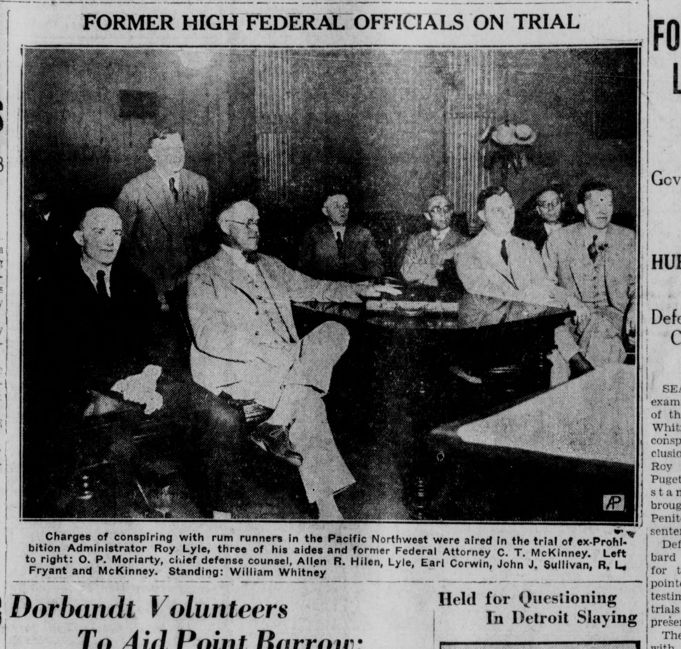 William Whitney, standing in the back, pictured with other federal agents and counsel during a trial of an ex-Prohibition agent who conspired to break the law. Whitney himself would later suffer public humiliation and leave the bureau after accusations of graft. (Image source)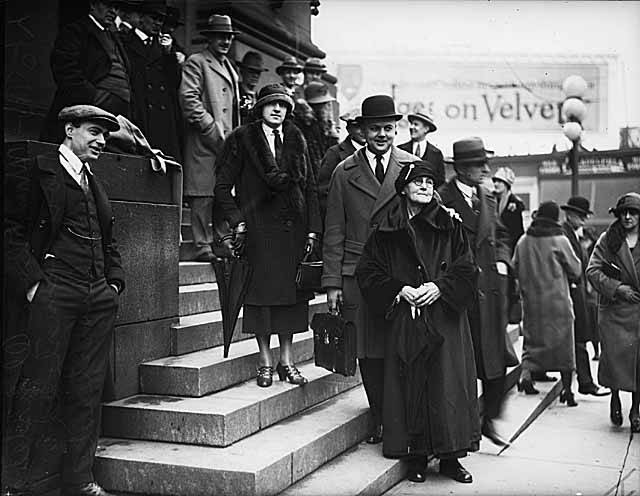 Roy with his wife and mother on the courthouse steps during his 1926 trial. As usual, despite the grim circumstances, he looks like he's laughing it up in front of the camera. (Image source)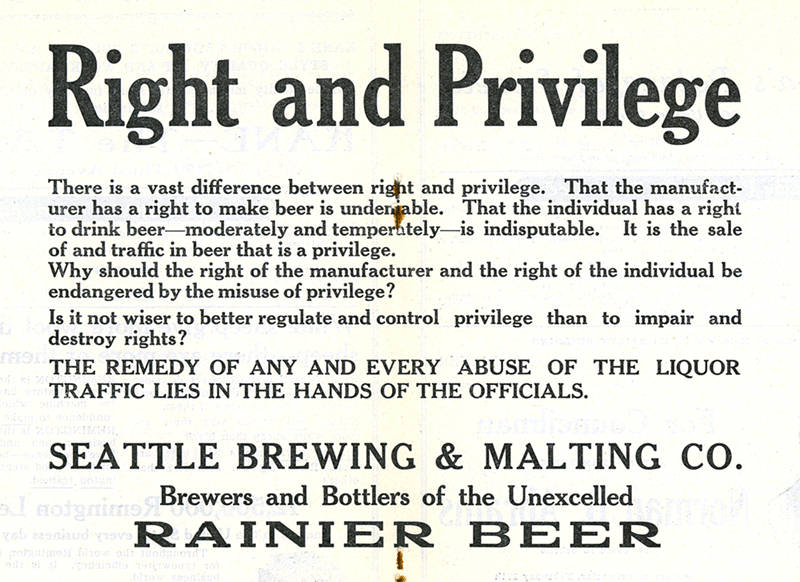 An advertisement by Rainier Beer, a local brewery, arguing against Washington State's prohibition law. (Image source)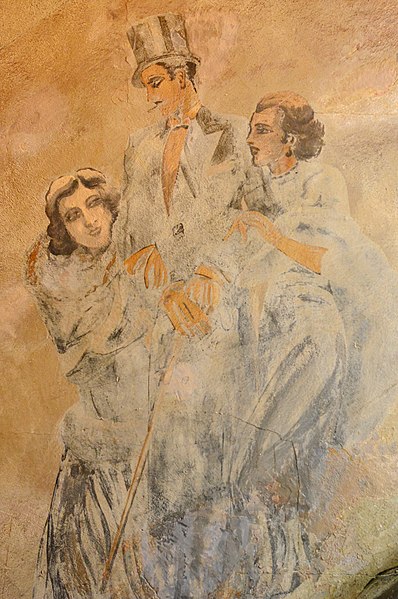 Part of a recently rediscovered mural from the speakeasy Club Royale beneath the Louisa Hotel building. (Image source)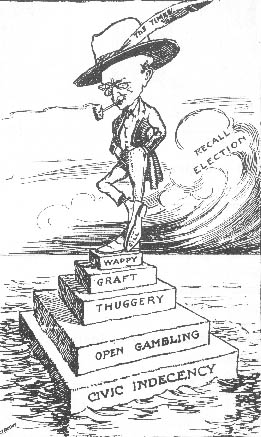 A political cartoon of Seattle Mayor Hiram Gill pictured with a few of his favorite things. Although Gill was indeed recalled, he later successfully campaigned and won on the platform that he should be the one to clean up Seattle's vice problem since he was the guy who caused it. (Image source)
Seattle Mayor Ole "Holy" Hanson ceremonially driving a streetcar. He does not know that a century later, Seattle's vestigial streetcar system will be locally referred to as the S.L.U.T.  (Image source)
Seattle Mayor Edwin "Doc" Brown dressed as a preacher, probably before a speech at First Baptist Church. Despite his personal decision to abstain from alcohol, Brown believed Americans had the right to drink and he made a point of tolerating bootleggers like Roy Olmstead who dealt exclusively with liquor imported from Canada. (Image source)
Sources