The target: The British Museum of Natural History. The payload: A suitcase full of dead birds. The criminal: A flute player obsessed with the rare art of Victorian fly tying.
Content note: This episode contains discussion of the "Asperger's defense," a controversial mental health defense in the British court system. We're discussing the legal and medical terminology that was used at the time; understanding of the autism spectrum has evolved since then.
Featured image: A salmon fly in the Durham Ranger pattern. There are some photos of Rist floating around online, but I've decided not to post any because he is still working and, hopefully, not planning any new crimes. (Image source)
A documentary on Birds of Paradise demonstrating why all those flashy feathers are important to their courtship displays.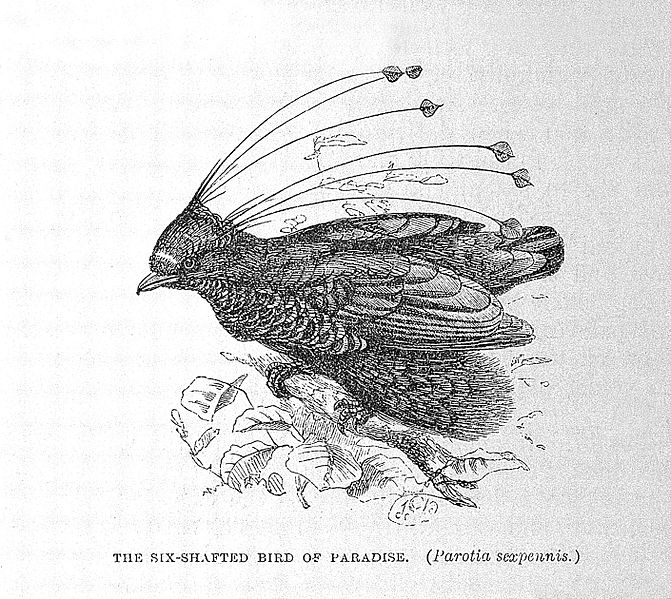 An illustration of a Bird of Paradise from Alfred Russel Wallace's book. Though he missed out on his place in history as the father of the theory of natural selection, he made bank with his travel narrative and dedicated it to Charles Darwin. (Image source)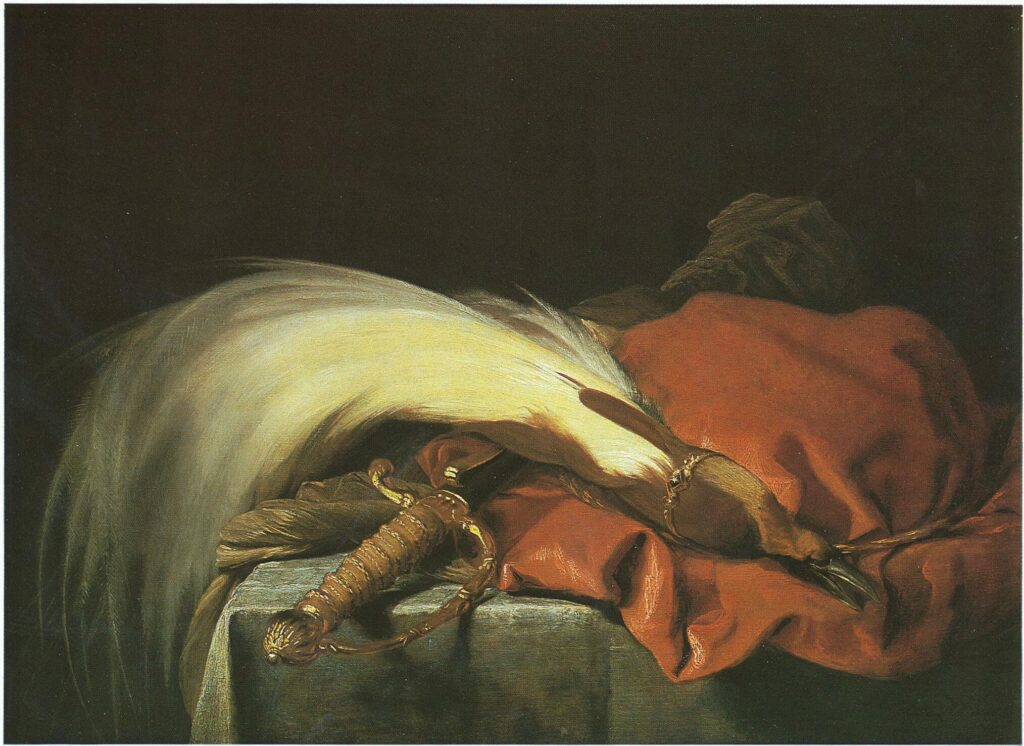 An early example from the 1600s of a hat decorated with a stuffed Bird of Paradise. (Image source)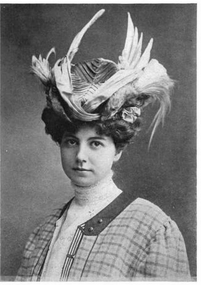 A picture of a woman wearing the hottest new fashion from 1906. (Image source)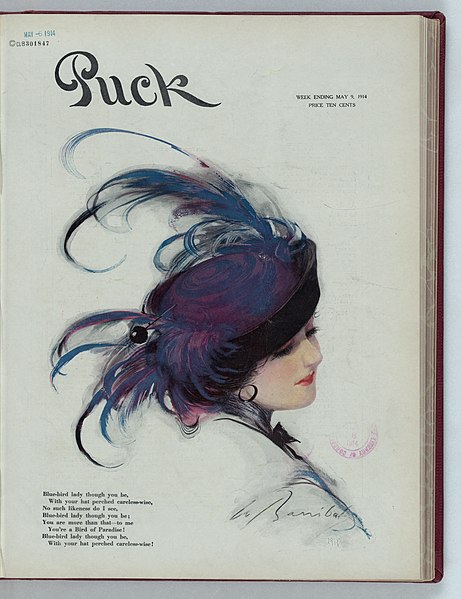 Another example of how those eye-catching Bird of Paradise feathers would be used on a hat. (Image source)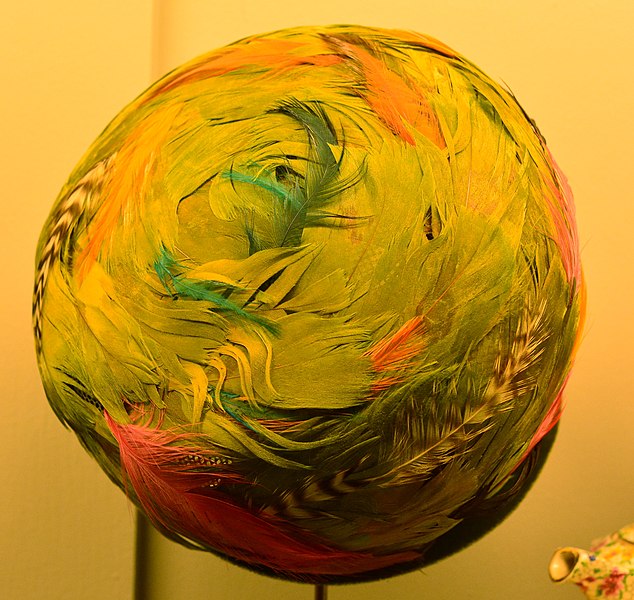 Yet another feathered hat. You can see how fly tiers were able to produce a lot of classic designs by scavenging feathers from hats like this one. (Image source)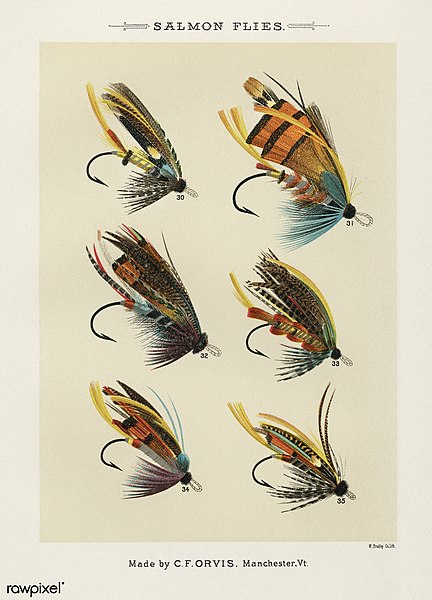 Illustrations of salmon flies from 1892. (Image source)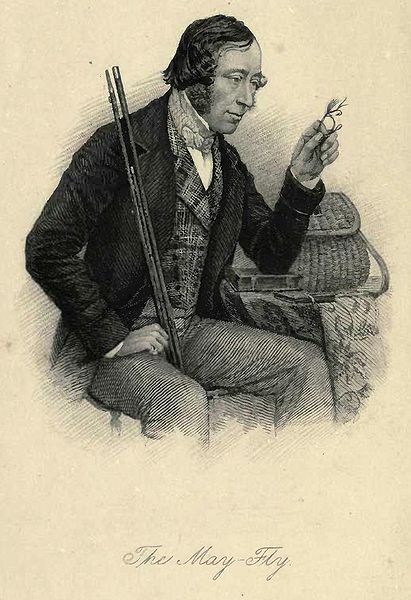 A well-dressed angler with a fly in the 1850s. (Image source)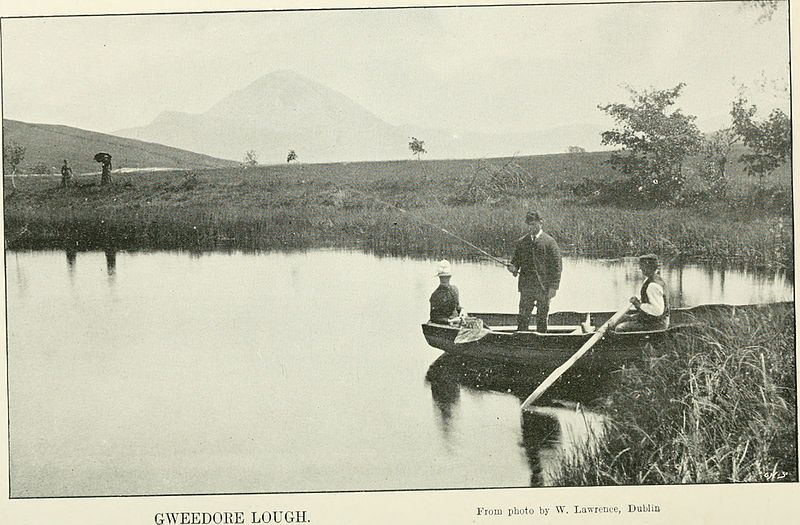 This group seems to have had a good time on their fishing holiday in 1896. (Image source)
An experienced fly tier demonstrating the difficult art of tying one of these historic salmon ties.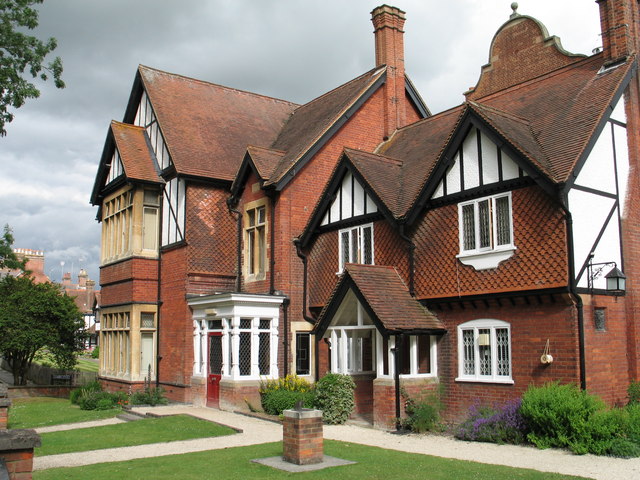 The Senior Curator of the Natural History Museum at Tring shows some of the bird collection in storage and demonstrates how specimens are collected.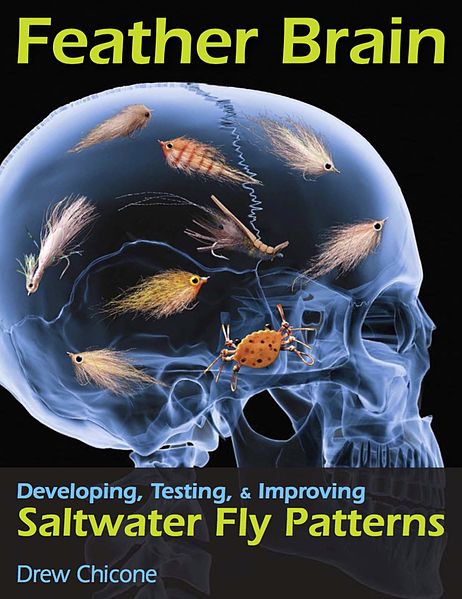 Possibly the best book cover I've ever seen. (Image source)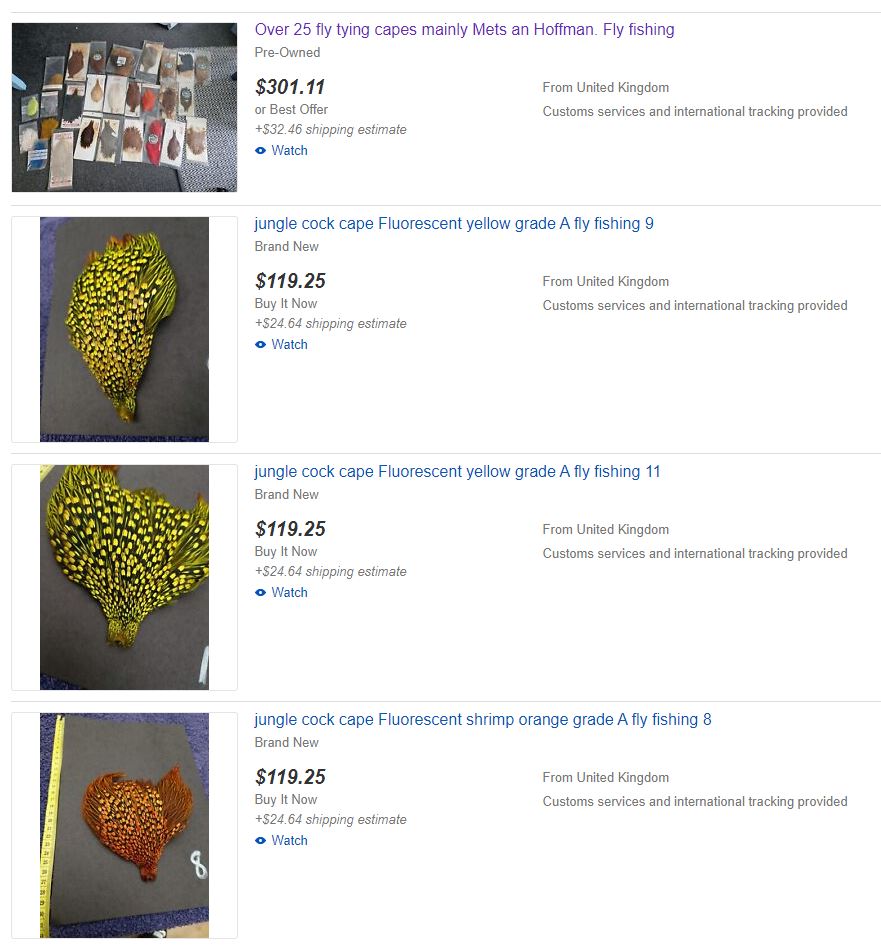 Examples of fly tying materials currently available on Ebay.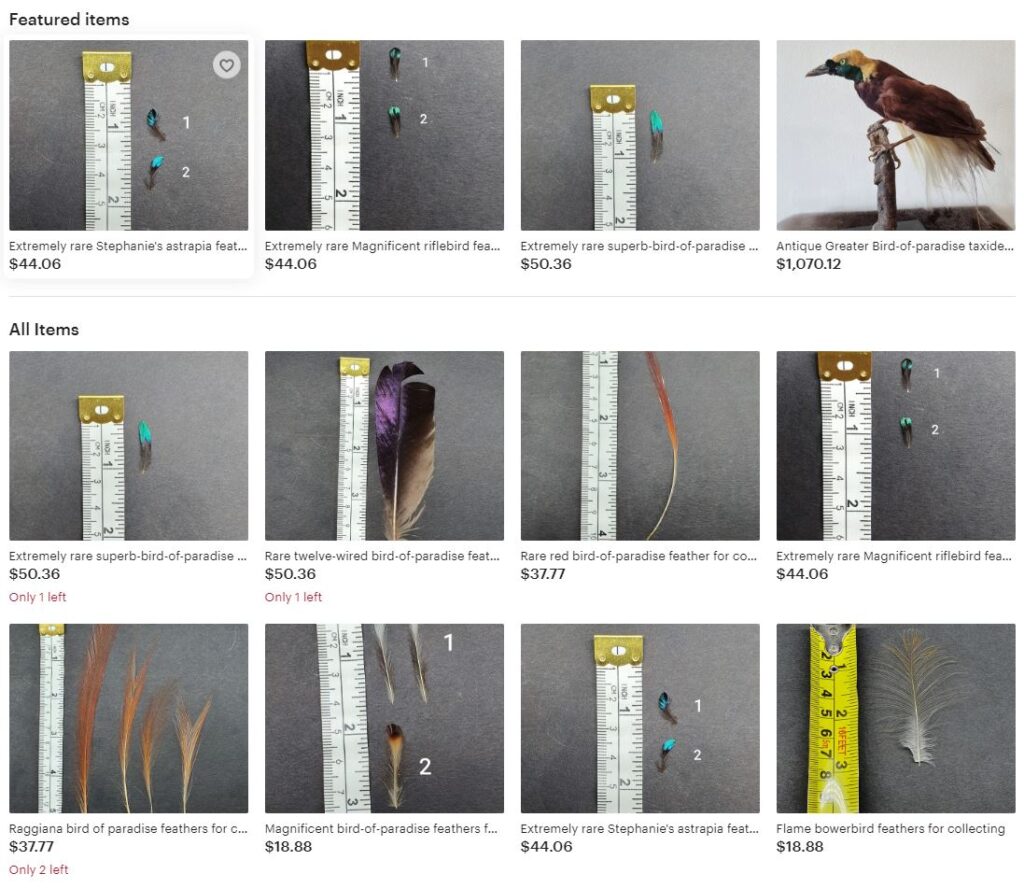 Bird of Paradise feathers found on Etsy. A single one of these tiny feathers can go for over $50.
Sources
The Feather Thief: Beauty, Obsession, and the Natural History Heist of the Century – I highly recommend picking up this book!